16 oz Jar with pump
Quantity discounts available
Description
White 16 oz jar with pump lid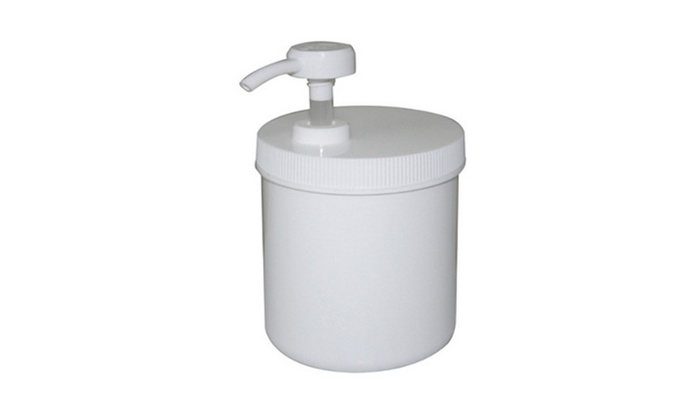 -no contents
Customers who purchased this product also bought...
8oz/ 250 ml plastic bottle with a handy pump dispenser. Available in a solid white, or semi-clear bottle. This item is to order the semi-clear bottle. This bottle fits our bottle holsters.
Shipping Weight: 0.1lbs White HDPE bottle holds 400 ml of product. Great overstock deal
Model: BTL-014a Shipping Weight: 0.01lbs 8 oz Plastic Bottle & Flip-Top Cap. This versatile bottle will hold lotions, oils, and creams, and fits in almost any standard size holster.This bottle specially designed for easy dispensing. Available in a solid white bottle or a Natural semi-clear bottle. You also have the option of a flip top cap or a spout top cap. We recommend the flip/push top for lotions and the spout top for oils.
Shipping Weight: 0.2lbs Amber plastic HDPE bottle with quality dispensing pump. Great for lotion, gels, soap or other liquids. Give your bottles an upgraded look. Bottles hold 500ml of product which means less refilling and the wider base means it will stay upright better than tall skinny bottles.
White or Natural plastic bottle (shown in picture) with a flip top , pump, spray or spout lid. Plastic bottle is recyclable, please be kind to the environment. Choose your bottle colour and your lid type. The flip top lid is great for lotions and the spout top is great for oils – close the lid to prevent oil from spilling out.
Model: BTL-025a Shipping Weight: 0.01lbs Pump your lotion from the bottle with unit. Please note that these pumps are sized to fit the liter bottles in our brand line. Lid sizes are not universal so we can not guarantee that your liter bottle is the same lid size as ours. We have also been moving to a new cap on our liter bottles so please select the pump to fit the bottle you have. Fortunately they are different colors so it makes it easy to tell them apart.